Shockwave therapy, or ESWT and EPAT, is newest treatment we provide.
Resistant conditions such as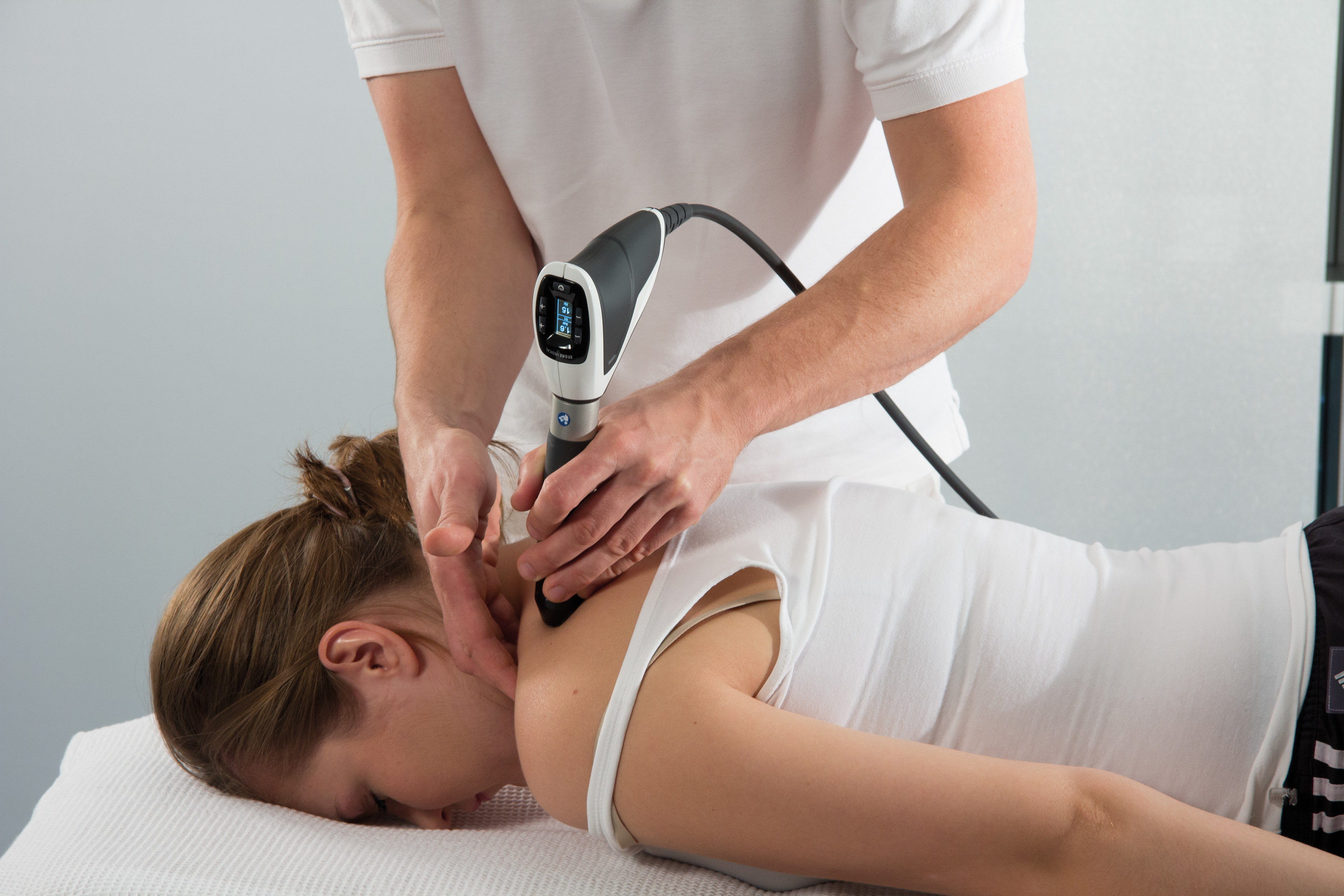 Shockwave therapy, or ESWT (Extracorporeal Shockwave Therapy) and EPAT (Extracorporeal Pulse Activation Technology) is a treatment used here at Dr. Winnick & Associates with great success. It is the most advanced and highly effective non-invasive treatment method cleared by the FDA. This proprietary technology is based on a unique set of pressure waves that stimulate the metabolism, enhance blood circulation (creating micro tears in the capillary level), promote new tissue growth, and accelerate the healing process.
Shockwave therapy is performed by a compressed air-operated ballistic pulse generator. The pulses in the device are generated with a precision ballistic mechanism in the handpiece. When the projectile impacts against an immovable surface, (the transmitter), this kinetic energy is converted into sound energy. This acoustic pulse is transmitted directly into the tissue.
Recent studies have compared shockwave therapy to platelet-rich plasma injections (PrP) and found them often equal in result. An advantage to shockwave therapy is
Non-invasive
No anesthesia required
No risk of infection
No scarring
No downtime
Over 80% patient satisfaction
Faster, easier healing


Commonly treated conditions:
Tendinitis (like plantar, Achilles, calcification, tennis/golfers elbow))
Bursitis (like greater trochanteric hip pain syndrome)
Partial tears (rotator cuff tear with or without calcification)
Trigger points in neck, shoulders, back and hip
Plantar fasciitis or fasciosis (strained Arch)


What are the expected results?
The healing effects are often experienced after only 3-5 treatments. Some patients report immediate pain relief after the treatment, although it can take up to four weeks for pain relief to begin. The procedure can eliminate pain and restores full mobility. Many patients treated report to be pain-free and/or have significant pain reduction.
Who can benefit from ESWT (Extracorporeal Shockwave Therapy)?
When previous conservative therapies have failed, the doctors at Dr. Winnick & Associates utilize EPAT/ESWT technology in the most advanced ways combining it with a proprietary blend of manual therapies for the best possible results.
While orthopedic surgeons will recommend surgery for many muscular conditions, The doctors at Dr. Winnick & Associates are looking for alternative ways to avoid surgeries that can be treated with a conservative approach.