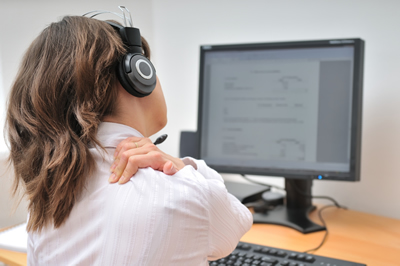 As we become more sedentary and spend longer amounts of time at our desks and computer workstations, the prevalence of neck pain from prolonged poor postures can increase with severity over time.
Shoulder tendonitis
,
cervical disc herniations
,
and numbness
or tingling in the shoulder or in the arms and hands are among the conditions that can be caused by improper posture. The prevalence of mobile computing with laptops, tablets, and smart phones also places significantly more stress on the neck.