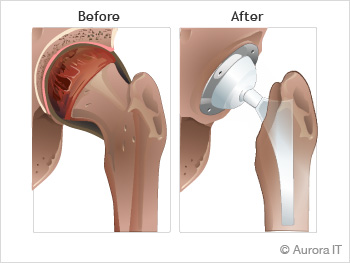 Post-surgical hip pain
and stiffness is normal and should decrease slowly over a reasonable period of time. However, in some cases pain and stiffness do not decrease, or the condition does not improve or worsens with physical therapy.
More often than not, the surgical procedure or the physical therapy program was not culprit, but the presence of pre- or post-surgical scarring or adhesions located in the fascia, ligaments, muscles, or tendons are to blame.