Cox Technique
is non-surgical, doctor-controlled, hands-on procedure on a specifically performed on a patented Cox decompression table. This table allows for the precise and specific movement of flexion-distraction and decompression adjustment and manipulation. This gives us the ability to precisely realign spinal joints,
reduce pressure on pinched nerves
, decrease swelling of disk and assist in restoring normal movement.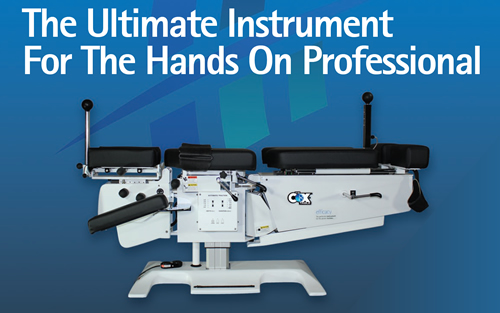 The procedure is very gentle and performed without pain or mechanical spinal traction.
The procedure works by:
Decreasing intradiscal pressure
Reducing pressure on spinal nerves
Reducing pressure on spinal joints
This therapy has been researched and documented to be effective in treating:
Slipped and herniated discs
Ruptured discs
Facet syndrome
Spinal stenosis
Foraminal stenosis (pinched nerve)
Spondylolisthesis
If you suffer from any of these conditions, or have been referred for spinal surgery, it is highly recommended that you come in for a consultation and examination to see if you are a candidate for this procedure.
It has benefited thousands of patients like yourself and is the most advanced and state-of-the-art, non-surgical treatment available.