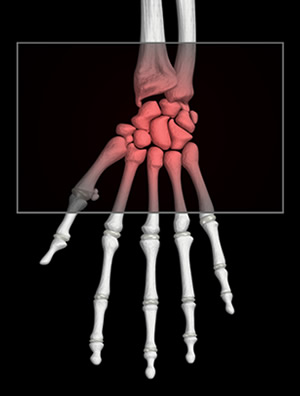 The wrist is a very complicated and delicate structure comprised of joints, small bones, and ligaments that must fit together perfectly for proper function.
Just reaching out with your hand to break your fall can lead to a serious wrist injury. Fractures of the small bones of the wrist are a major concern.
Sports such as
tennis
, golf, baseball, bowling, weight training, and squash can all lead to wrist pain or wrist injury.