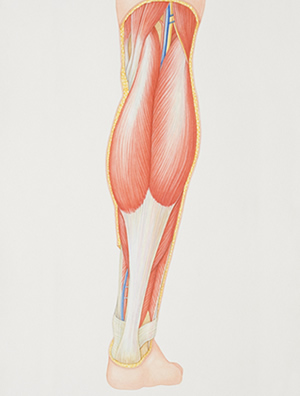 Calf and Achilles injuries
are usually the result of small traumas that build and worsen over time.
Sometimes, an Achilles Tendon tear can be significant enough to be felt or even heard and results in a pronounced limp.
Delayed treatment can cause problematic functional changes to occur, including hypertrophy (thickening) of the Achilles tendon.
Most rehab centers rely on stretching, strengthening, and various electrical stimulation modalities, like ultrasound. While these tools are effective for some, results can be limited without the inclusion of manual therapies.