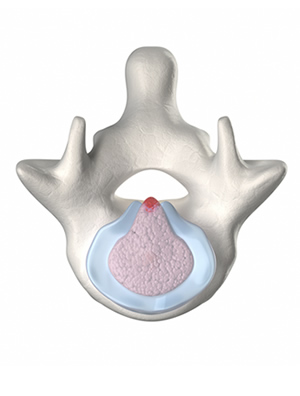 Lumbar stenosis
, or
spinal stenosis
, is a painful lower back condition can occur from the acute strain of lifting a heavy object or as a slowly evolving condition over time.
Herniated disc symptoms
include deep lower back pain, sharp pain in the buttocks, hamstring pain, and/or leg pain.
You may have difficulty changing positions or sitting comfortably for more than a few minutes at a time.
Lumbar disc herniations
include:
bulging discs
lumbar disc stenosis
umbar disc herniations with nerve root compression