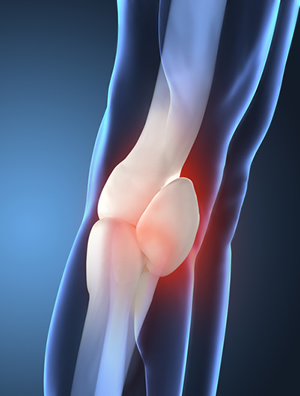 Knee pain
can be the result of:
Tendonitis
Arthritis
Muscular imbalance
Pes anserine bursitis
Overuse conditions
Aging process
Old injuries that never healed properly
It can also be caused by referred
pain from the lower back
or hip.
The knee can be injured in many sports such as running, tennis, skiing, basketball, and any contact sport. Knee injuries occur equally in more gentle sports such as yoga, Pilates, and core fusion.