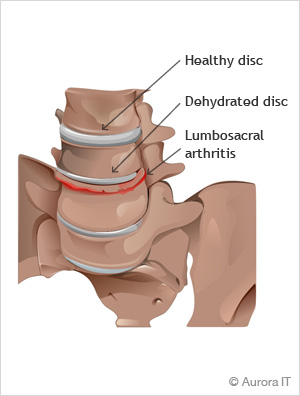 In the cervical spine, the facet joints can degenerate and lead to
arthritis
.
As this area degenerates, new bone is laid down and causes bone spurs. These bone spurs can
pinch nerves
, limit joint range of motion, and strain supporting neck muscles. Arthritis neck pain is usually worse first thing in the morning and improves as the day goes on.
Arthritis pain is often between the shoulder blades and can cause headaches. Causes of arthritis are repetitive trauma to the spine caused by accidents, surgery, sports injuries, poor posture, or work-related activities.
Other contributing factors to arthritis development are genetics, age (often begins in the 20's), and excessive weight.