What is kinesiology taping?
Kinesiology taping, often known as "kinesio taping" is a form of
athletic taping
that allows for stabilization of muscles and joints during injury recovery. This helps the athlete compete with significantly less pain while restoring muscular strength.
It also improves lymphatic drainage and circulation to promote healing. Compared to conventional taping methods, kinesiology tape is composed of 100% elastic cotton cloth with an adhesive that is waterproof and non-irritating, designed to simulate the thickness and feel of human skin.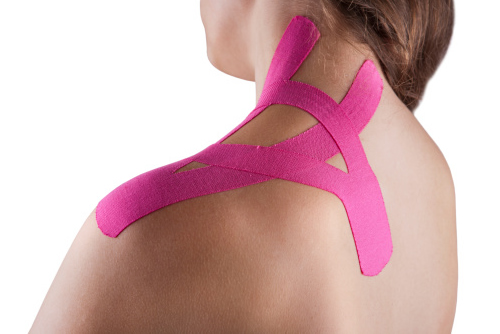 Some conditions that respond well to this unique application are: